VCDS Hex Net DIAGNOSTIC SCAN SERVICE Fault Codes Read Coding VW Audi SEAT Skoda
VCDS Hex Net DIAGNOSTIC SCAN SERVICE Fault Codes Read Coding VW Audi SEAT Skoda
VCDS Hex Net DIAGNOSTIC SCAN SERVICE Fault Codes Read Coding VW Audi SEAT Skoda
VW / Audi / Skoda / Seat
VCDS Diagnostic Scan Service
Please Note: No VCDS Cables or Dongles are for sale.
Purchasers will just receive a voucher for the 20 minute service at our worskhop, to comply with eBay T&C's.
No refunds will be provided for the Voucher & the voucher is valid for 12 months from the purchase date.

We're only providing the Diagnostic Fault Code Scan service at our workshop in Saltburn [TS12 2LQ].
Please contact us via the Legally required Business seller information at the bottom of the listing
or use the Ask a Question link at the bottom to book an Appointment with us.
Price is £30 for the first 20mins

We will provide you with detailed diagnostic report
using the latest Genuine 'Fully Licensed' VCDS software with our VCDS HEX-NET Interface
+ one other service, Example list below, if required.
A main dealer will charge from £100+VAT for a Fault Code Scan
& a local garage with a standard code reader will not be able to access the full range of stored fault codes.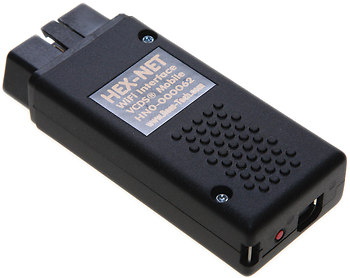 Covers all VW / Audi / Skoda / Seat's with a 16pin interface.
Diagnose Faults, Identify fault codes & Provide a printout or email of the scan log
Long Coding

VCDS Tweaks

Staging / Indicator Celebration / Needle Sweep
Big MPH for vehicles with MFSW
Traffic Sign Recognition

70mph ECU Speed Limiter Removal

New Battery Coding

MMI Coding
MMI Hidden Green Menu Activation

Rain Closing Windows [when you have the rain/light sensor]
Emergency Brake Lights via Brake Lights / Indicators

Folding Mirrors

Reset Service / Inspection Interval Reminders including Longlife & ESI Resetting
Activate Cruise Control

Steering Controller Coding
Module Coding
DIS / MFA / MFD / Trip coding

Activate Auto-Lock (Anti-Hijack)
Idle Speed Adaptation
Throttle Body Alignment
Key Matching [when you have the 7digit SKC]
Remote Matching

ESP Steering Angle Sensor Calibration
Xenon (HID) Headlamp Aiming
Airbag Controller Coding
Navigation / Radio Coding

DPF Regeneration

+ more procedures
To take advantage of this service, you will need to travel to our Workshop in Saltburn [TS12 2LQ], Yorkshire.
Payment accepted in 'Sterling' (GBP) in person.
This Listing (Text & Images) are the Copyright of © VW Direct
Anyone Found Copying Either will have their Listing Removed by eBay.
Notice to Buyer's:
Please feel free to contact us via the 'Business seller information' below or 'Ask Seller a Question'.
Payment accepted in Pounds Sterling (GBP) in Person.
If you have any problems / blocks placing a bid, please contact us

Thanks for looking.