Genuine VW Polo Corrado Ibiza Fabia RHD RetroFit Aero Wiper Blades 6N2998002
Genuine VW Polo Corrado Ibiza Fabia RHD RetroFit Aero Wiper Blades 6N2998002
Genuine VW Polo Corrado Ibiza Fabia RHD RetroFit Aero Wiper Blades 6N2998002
Brand New
Genuine VW Parts
Do you want Front Aero Wiper Blades for your VW,
without the expense of replacing the standard J-Shape Wiper Arms?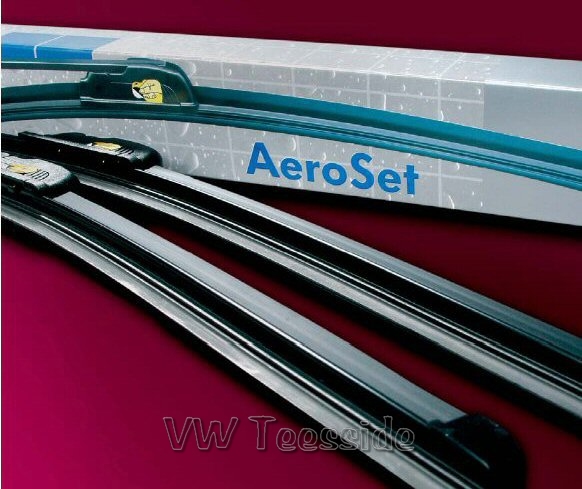 We're now stocking Genuine VW Aero Wiper Retrofit Kit's
which will allow you to upgrade to Aero Wipers by using a Quick-Clip Adapter
without the need to change the standard wiper arms.
Vehicle:


VW Polo 95 - 02

VW Corrado 88 - 95


Seat Ibiza 99 - 02


Skoda Fabia 00 - 03


Also available for the Lupo, Golf MK3, Vento, Golf MK4, Bora & Passat

See our eBay Shop listings for more details

Description: Genuine VW Front Retrofit Aero Wipers x 2 with Quick-Clip Adapters & unique wear indicators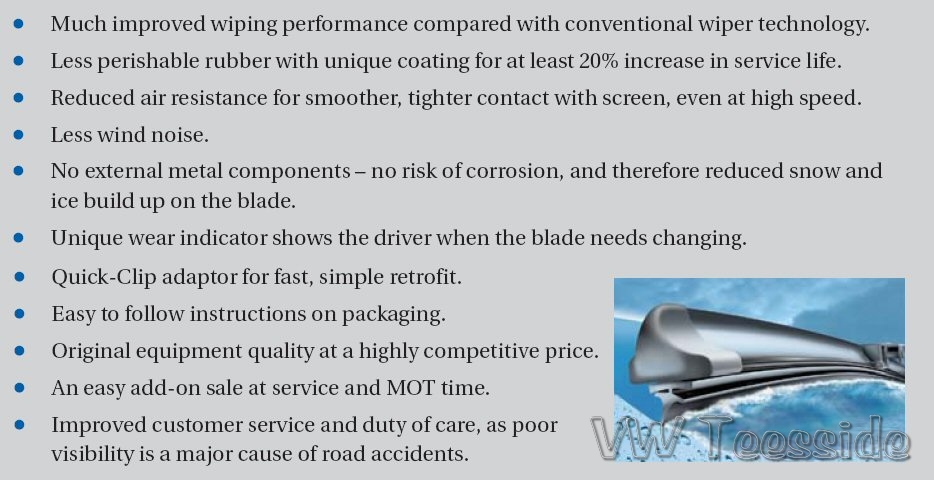 This Listing (Text & Images) are the Copyright of © VW Teesside
Anyone Found Copying Either will have their Listing Removed by eBay.
Notice to Buyer's:
Please feel free to contact us via 'Ask Seller a Question'.
If you have any problems / blocks placing a bid, please contact us via 'Ask Seller a Question' with any error codes or messages.
Please allow up to 3 working days for order to be dispatched, although most orders are dispatched the next working day & we are not responsible for the time taken for your Local Postal Service to deliver your order after it has been dispatched.
Payment accepted in Pounds Sterling only via Paypal, NoChex, UK Bank Cheque, UK Postal Order & Bank Transfer

Thanks for looking.